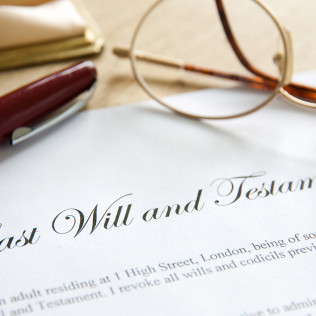 It is important to plan for the future, including planning for what will happen after your death. At Frisoli Associates, P.C., our attorneys can help you address your concerns and help you achieve your goals for the future through the following estate planning services:
Wills
A will is a legal document that addresses the following:
Designation of beneficiaries
Designation of guardianships for children, if any
Funeral and burial preferences
Trusts
A trust is an arrangement in which a trustee holds or manages property for the benefit of self or a designated beneficiary. Some of the benefits of having a trust are:
Reducing taxes
Controlling assets after a death
Providing for spouse or children during and after life
Protecting disabled children (through a special needs trust)
Protecting beneficiaries from creditors
Protecting bank accounts
Avoiding probate
Individuals with children from multiple marriages can benefit from a trust. It can become complicated to find the right balance of providing for loved ones, especially when children from separate marriages are involved. Our attorneys can help you establish a trust that designates your specific wishes.
Probate
Probate is the process of authenticating a will. If an individual dies without a will, he or she dies "intestate", and an administrator disposes of assets. In Massachusetts, the probate process takes at least a year, so creditors have time to file a claim against the estate.
At Frisoli Associates, we represent both individuals planning for their futures, and creditors seeking money from an estate.
Will & Trust Revisions
It is a good idea to revisit wills and trusts occasionally to ensure the information contained is up-to-date and accurate. Additionally, new children, a marriage or divorce, a change in tax laws, or an increase or decrease in assets or income may require modification of a will or trust.
Contact Us Today
To meet with an experienced estate planning lawyer, schedule a free, confidential consultation now and we will help you address any concerns you have for your future.